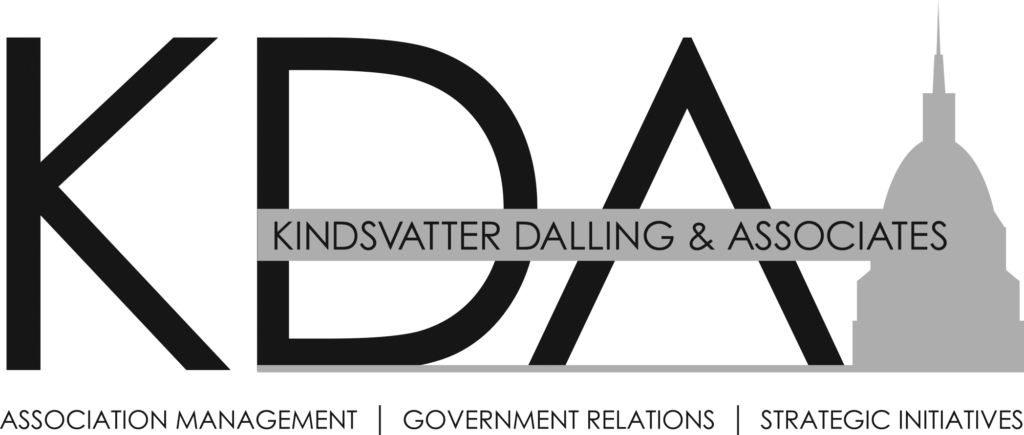 ASSOCIATION MANAGEMENT AND LOBBYING
We can operate your association's organizational and day-to-day activities. KDA's full service approach is unique in this field and has proven successful for KDA state national association clients. 
Our network of relationships reaches every level of government including members of the Legislature, the Executive office, and top administrators of various state departments and agencies. The KDA approach to lobbying stands out amongst the competition in Lansing.
KDA can operate your association organizational and day-to-day activities. KDA handles a multitude of tasks on behalf of our industry association clients. KDA manages the data bases, finances, board meetings, member meetings, education seminars and conventions of many of our clients. We offer experienced, highly professional staff for any and all of the normal functions and needs of organizations that conduct business on behalf of their industry, under the leadership of industry volunteers on the board and in the committees. KDA works with association members to fulfill the full range of selected programs to suit their industry needs.
What makes KDA different than our competitors?
KDA believes in a philosophy, that we can only be effective if we have earned a close, personal trust and relationship with you. This is demonstrated in our team approach to association management. Many firms provide associations with one staff person who handles all association functions. KDA provides its entire association management team for every client with each staffer being responsible for their area of expertise. This provides a better product for our clients as experts are handling every aspect of your association's affairs.
Finally, KDA seeks clients that want their association to grow, innovate, and take the next step in the level of services they are providing its membership. KDA doesn't want to just manage your affairs. KDA wants to integrate into your association and help make your association better and more relevant in today's business environment.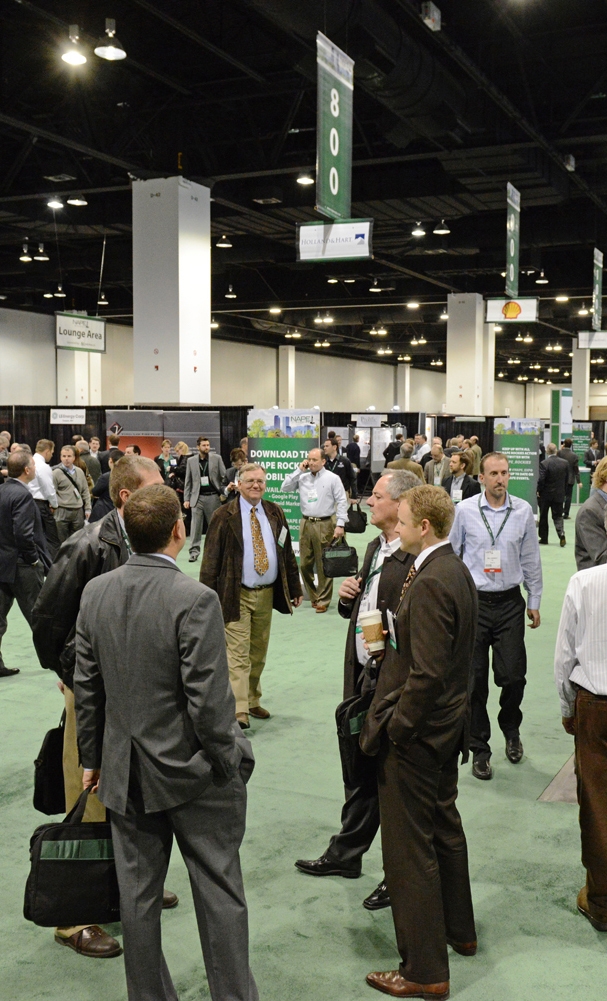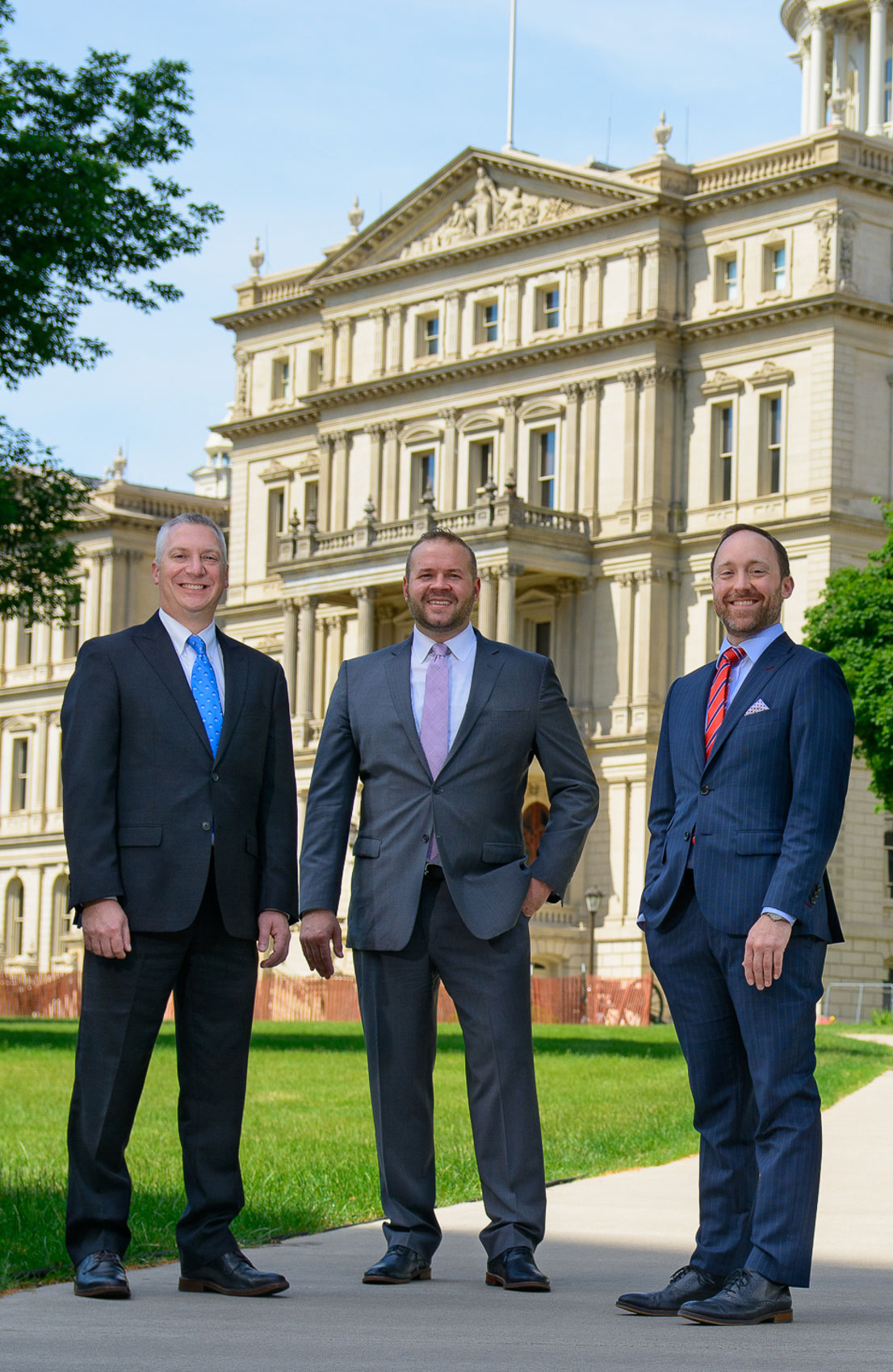 KDA has represented various clients, including retail trade associations, professional organizations, large manufacturing corporations, energy companies, and major food retailers.

All lobbying firms in Michigan can get you a meeting with the "right" person. The key for any organization is what is your lobbyist doing after that meeting. Although there are many good firms in Lansing we believe our approach is a time tested model that meets the needs of our clients.

The KDA philosophy is rooted in three principals: coalition building, a strict no-conflict of interest policy, and a team approach.
Coalition Building
KDA is not the type of multi-client firm that "buys" its way into offices.  Instead, KDA takes great pride in its ability to build coalitions and earn trust and respect from policy leaders from honest, hard work, and communicate effectively with our clients and policy makers.
Conflicts of Interest
KDA believes it can only represent the interest of our clients if they have no concern about potential conflicts of interests. Before you sign a contract with KDA you will review our client list to ensure you have no concerns about who we represent. Additionally, as a KDA client you can be assured that our loyalty remains to you and that we are not seeking the "bigger fish."
The Team Approach
Because KDA has no conflicts of interest with clients we take a team approach to lobbying. This means that the entire lobbying team will know the ins and outs of your needs as a client. As a client you can be assured all KDA lobbyists are working to achieve your goals.
Kindsvatter, Dalling & Associates, Inc. (KDA) is a strategic initiative governmental relations and full service association management firm with a seasoned professional staff whose primary goal is providing clients with business management services and legislative representation at the state and national level.
Unique in the firm's approach to client service, KDA recognizes that complete service means more than scheduling meetings with Michigan's opinion leaders or for the association's members. KDA believes in a partnership with all of its lobbying and association management clients. We succeed when you succeed. KDA believes in creating a strategic plan for reach individual client in order to best meet the client's goals. When KDA handles the management and legislative affairs of an organization, we achieve results.
Our clients benefit from KDA's aggressive public relations program that translates into a politically active membership, able to influence legislative response to the organization clients and association's needs. KDA understands successful companies and associations today use dependable organizational management, strong public relations, and proactive legislative action to achieve organization and association goals, attract new clients or members and retain present clients or members. This results in a strong and influential organization or association.
We supply the solutions to our clients' problems.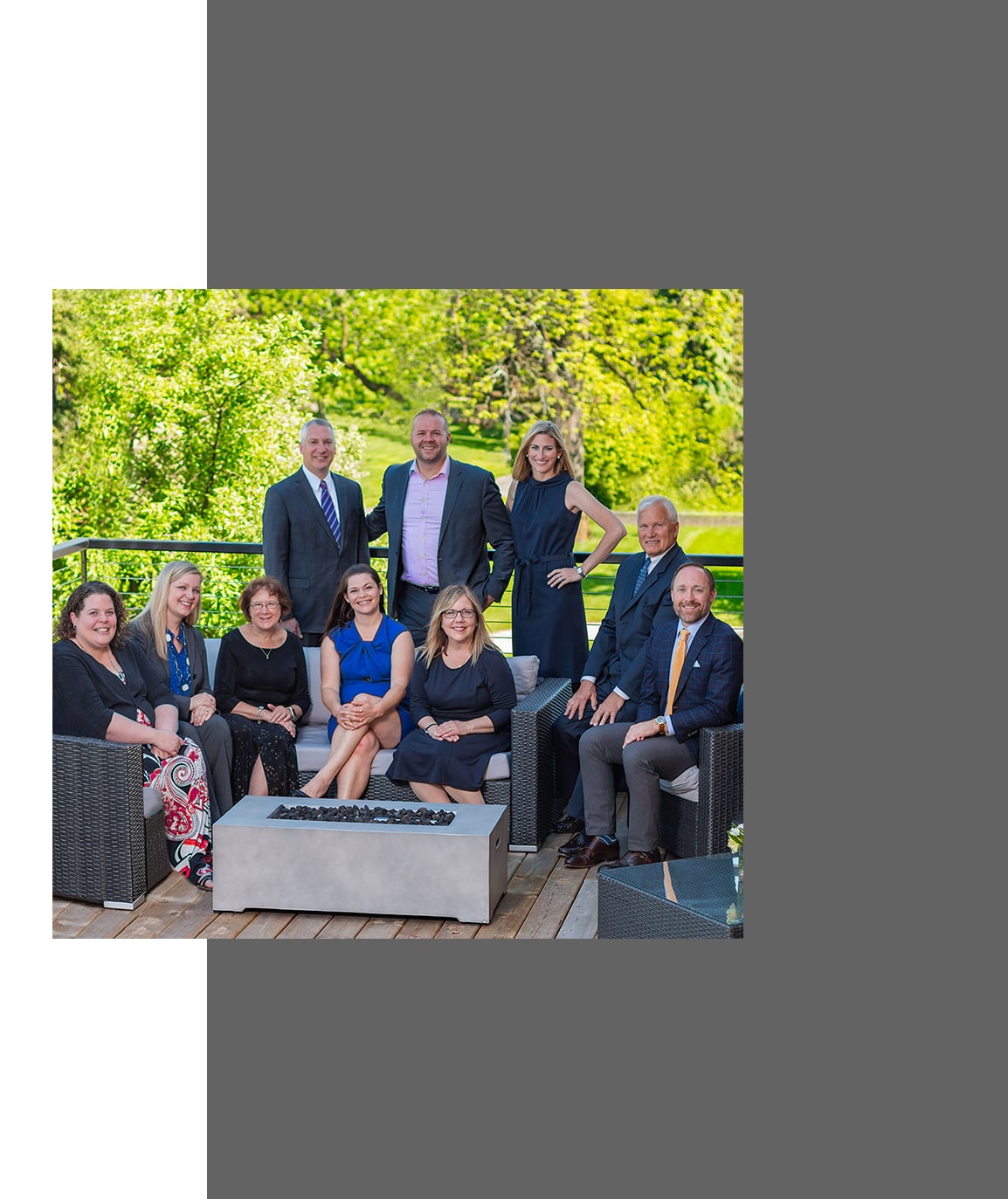 KDA has the best and brightest in every field. This strong team is the backbone of everything we do.
On any given day: Derek oversees the firm and its personnel.  He serves as Executive Director of several statewide associations and a national association.  His duties include lobbying where he specializes on energy, transportation, insurance, regulatory affairs and healthcare related topics.
Derek began his career in 1995 and served as a legislative assistant in the Michigan House of Representatives.  He joined the firm in 1998 shortly after helping elect the first Speaker of the House under term limits.  During his time with the firm, he has been recognized by several clients with lay awards for his efforts to successfully promote their priorities.  Derek and his wife, Erin, a former legislative assistant in the Michigan State Senate, reside in Grand Ledge with their daughter, Ashleigh and son, Jonathan. He earned his B.A. from the University of Michigan and remains an avid Wolverine fan and alumnus.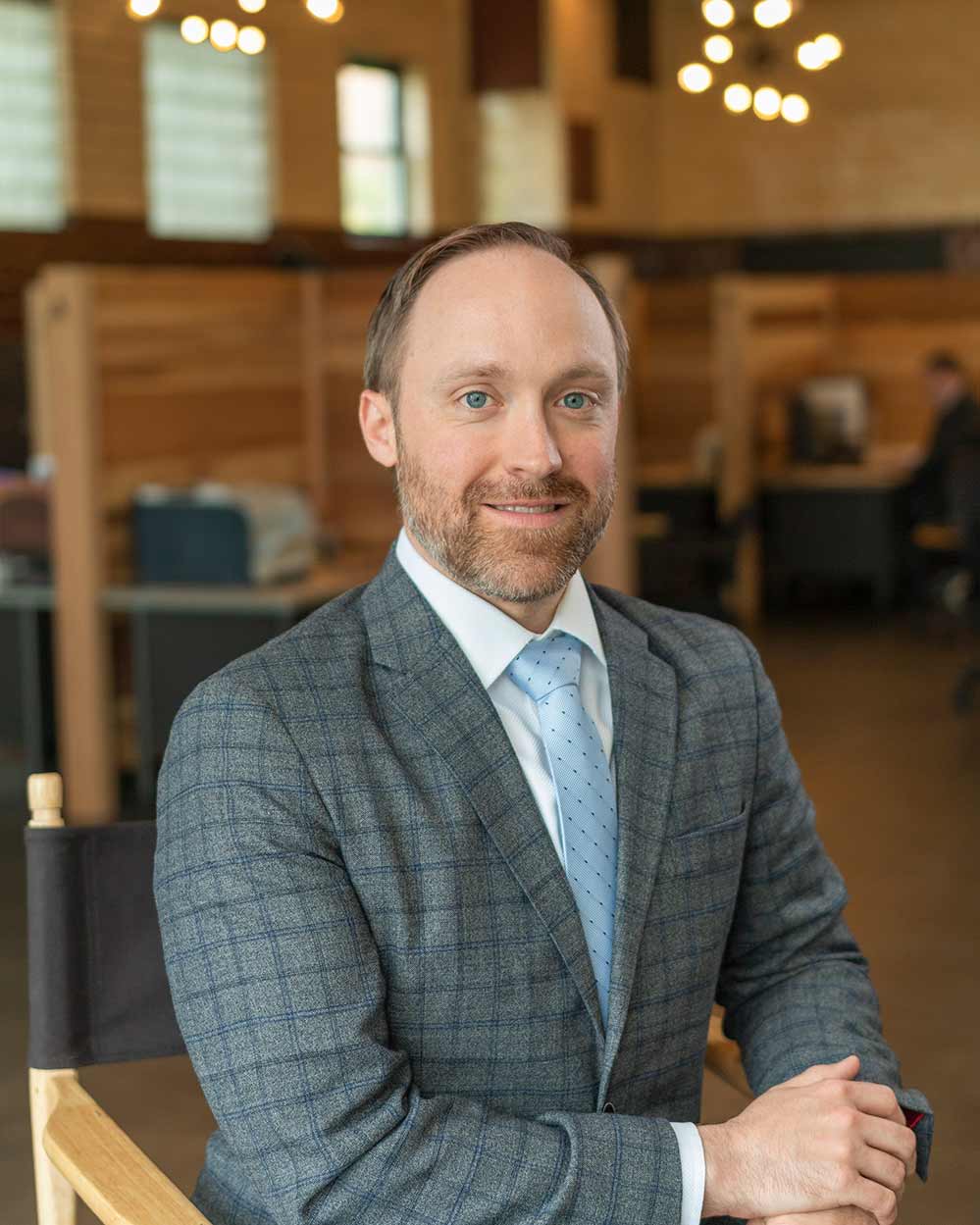 On any given day: Matt serves in the Executive Director capacity for five state associations while managing KDA staff to ensure the clients' goals are met. Additionally, you can find Matt "working the tiles" at the Capitol on behalf of his lobby clients.
Matt's career includes extensive experience in the legislative and association arena in both Lansing and Washington, DC. Matt has been working in politics ever since he delivered his first yard sign in 2004 as a senior in high school. From there he did internships in college for former U.S. Senator Evan Bayh and former Governor Jennifer Granholm. Matt finally began getting paid for his work after graduating college where he first worked on Mark Schauer's successful 2008 Congressional Campaign. He then worked as Legislative Director for, then, State Representative Barb Byrum before taking a job on the government relations team of the National Association of Insurance and Financial Advisors in Washington, D.C. Matt was happy to return to home to KDA where he has been able to join his love of public policy and his home state of Michigan.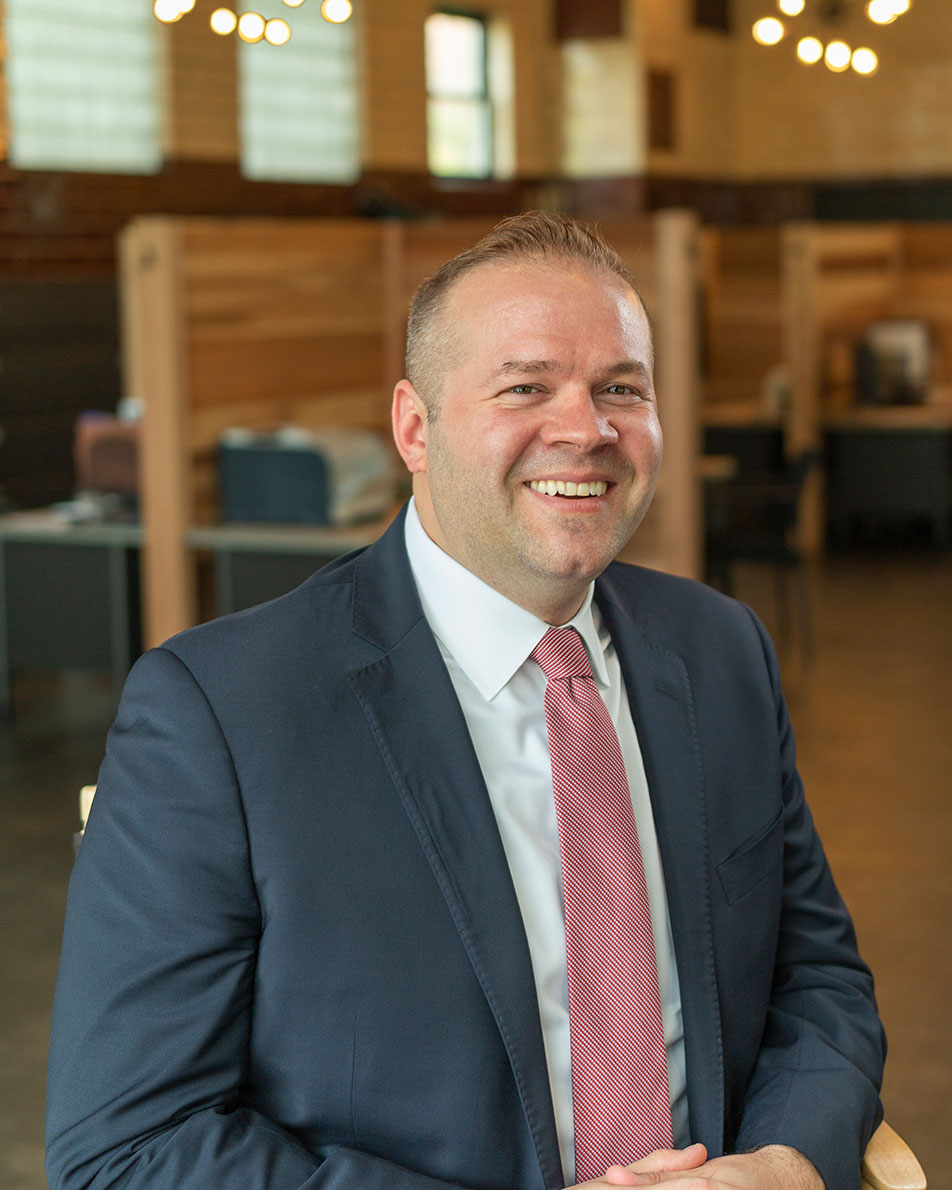 Vice President of Governmental Relations
On any given day: Jason serves as KDA's lead lobbyist. He can typically be found in legislative meetings, committee hearings and at legislative session representing KDA's lobby clients. He also serves as the Executive Director for three of KDA's association management clients.
His career includes extensive experience in politics and the legislature.  He started his political career as a Sophomore at Northern Michigan University working on a variety of campaigns which brought him to Lansing.  He spent nine years in the Michigan Legislature working in a variety of roles including serving as the Chief-of-Staff to State Senator Rick Jones before joining KDA. Born and raised in Michigan's Upper Peninsula, Jason lives in East Lansing with his wife Kimberly and sons Nolan and Reid.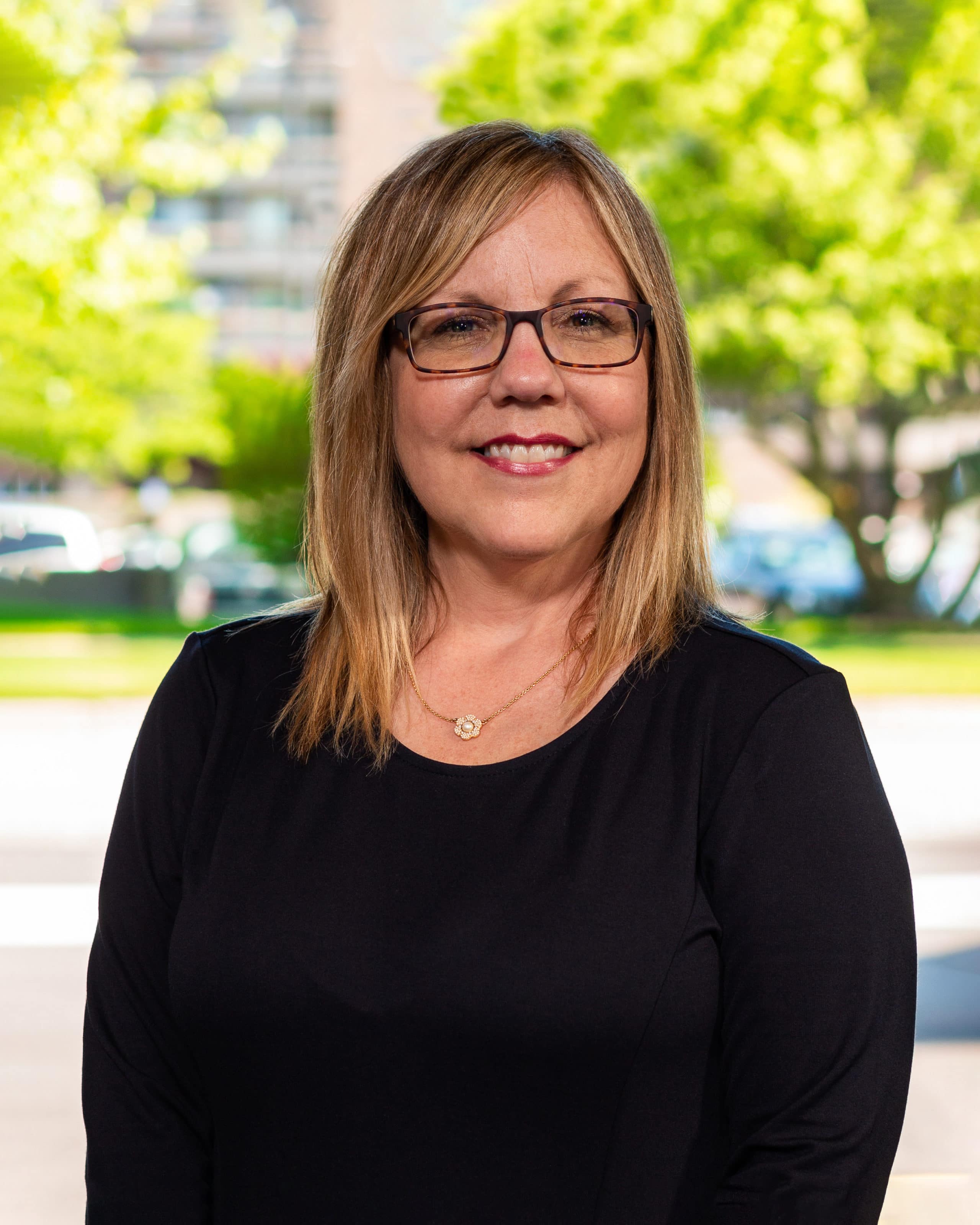 On any given day: Geri is planning and coordinating meetings, conferences and events for five KDA clients.
Geri has more than 25 years of experience working with non-profit associations in various management capacities, as well as planning meetings and events. She has worked in every facet of meeting planning including hotels and tourism. Geri has a long history with KDA having worked here for nine years previously and returning in 2014. She has achieved the Certified Meeting Professional (CMP) designation and the Certificate in Meeting Management (CMM) designation. She was name Meeting Planner of the Year by the Meeting Professionals International Michigan Chapter and the Meeting Partner of the Year by the National Speakers Association Michigan Chapter. Geri and her husband, Eric, enjoy relaxing at their cottage in northern Michigan with their family.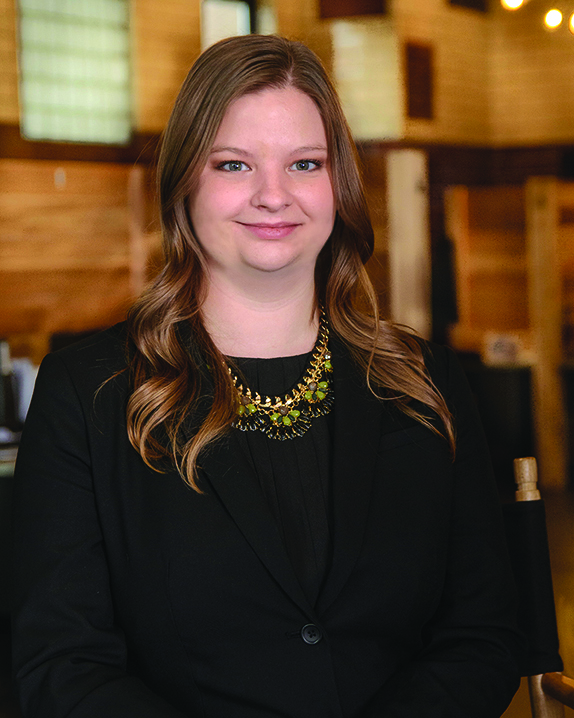 Event and Education Manager
On any given day: Lauren is planning events and conferences for seven KDA clients.
Lauren is a graduate of The School of Hospitality Business at Michigan State University. She has spent her career in the hospitality industry working in convention services for resort properties and event planning for Michigan nonprofit associations. Lauren has achieved the Certified Meeting Professional (CMP) designation. In her spare time she enjoys traveling and spending time with family and friends at her home in East Lansing.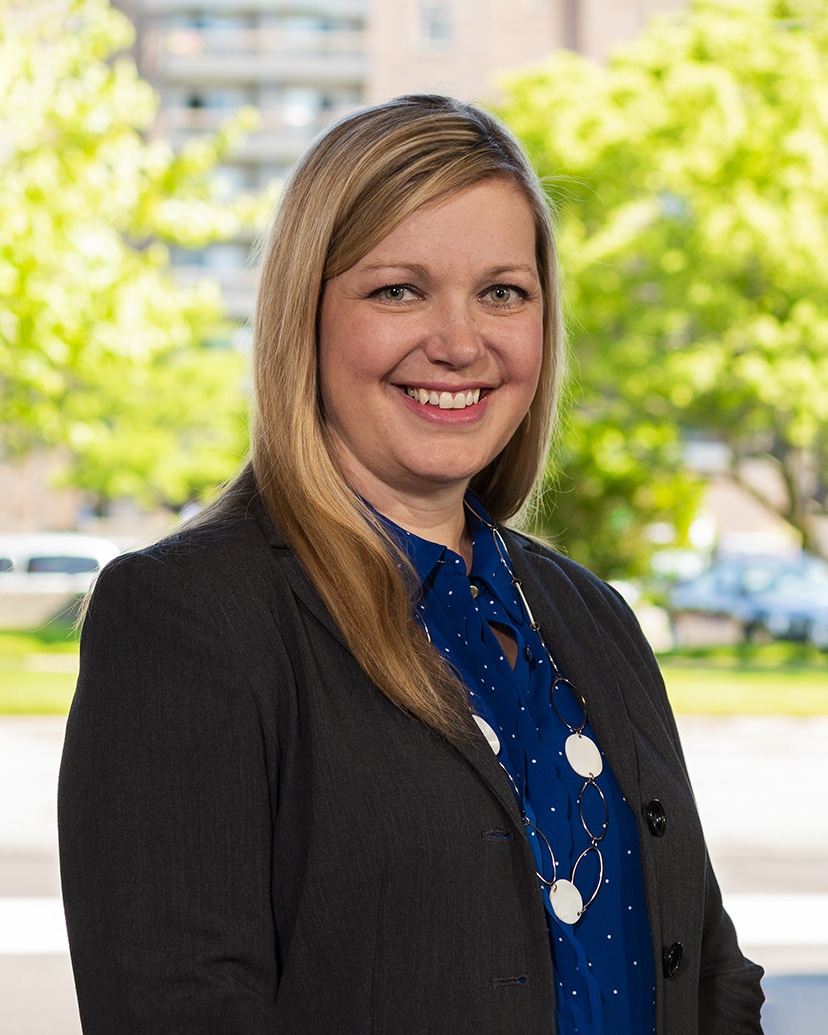 On any given day: Melissa is whipping up a new logo design, designing a conference brochure, creating an e-newsletter, or managing our client communications.
Melissa has nearly 20 years of experience working with associations and has been designing for over 25 years. Prior to joining KDA, Melissa was self-employed as a freelance graphic designer for 9 years working primarily with associations, including KDA for 3 years. She previously served as the Creative & Communications Director for the Michigan Society of Association Executives for 10 years. She is a graduate of Lansing Community College with a degree in Applied Arts. In her spare time, Melissa enjoys relaxing by the pool with her husband and 2 children.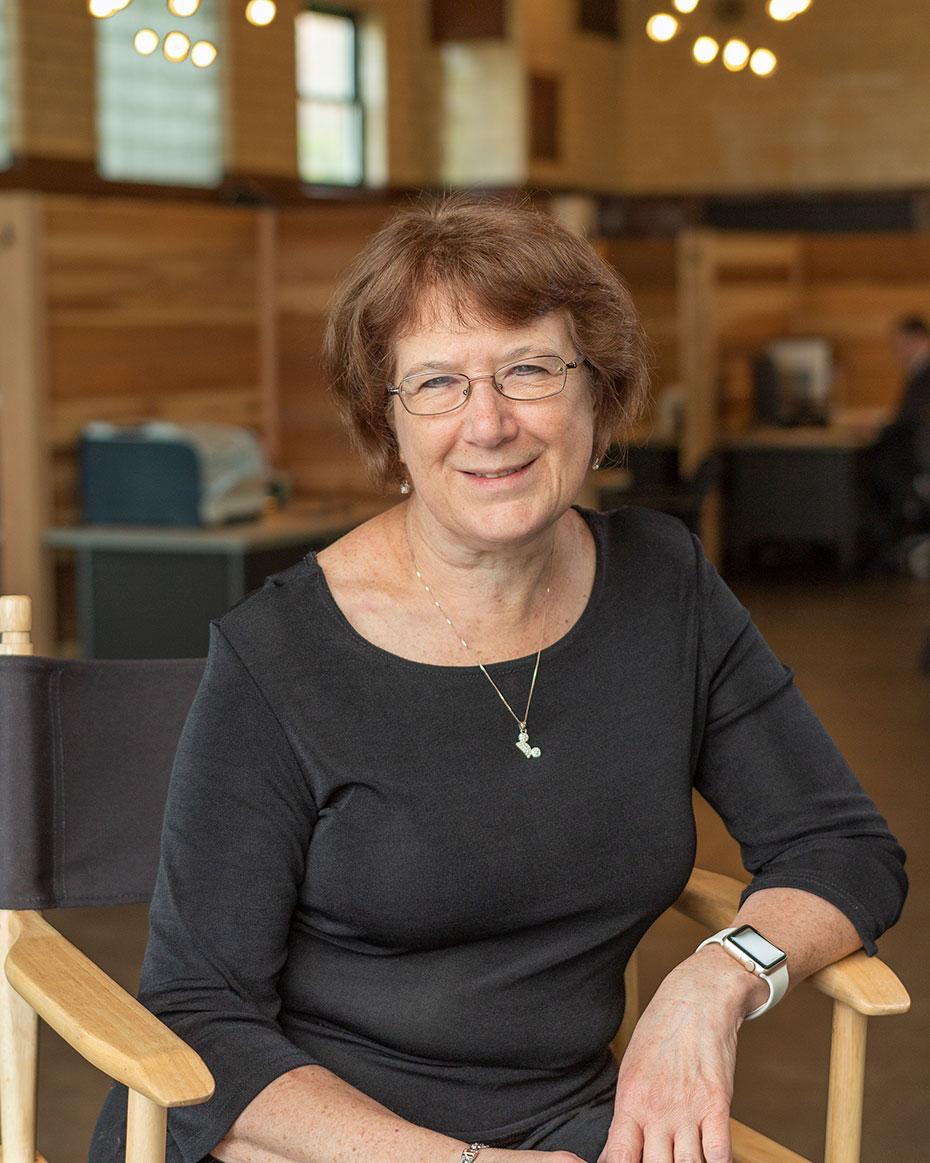 On any given day: Denise performs bookkeeping functions for KDA and for a portion of the firm's Non-Profit clients. She works closely with the appropriate representative of each client's Board of Directors, with Bank officials, and with various accounting firms.
Prior to her 20 year employment with KDA, she came from a 12 year background in retailing where she performed inventory management for a major national retailer and as the supervisor of a store department.Her duties include accounts receivable and payable, financial reporting, and managing Federal and State filings.  Denise has an Associate's Degree in Office Administration from Baker College. She resides in and commutes from Owosso where she has lived all her life.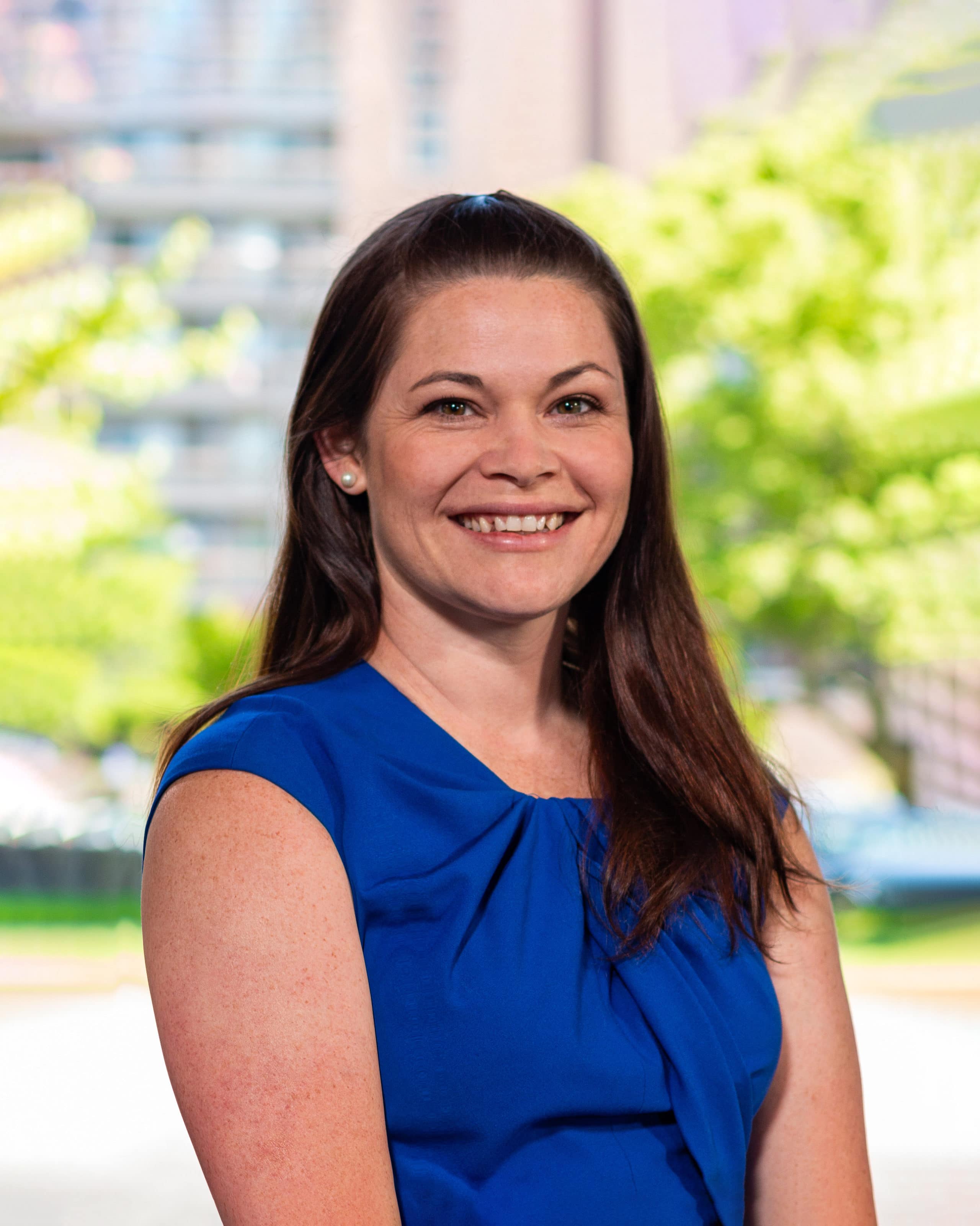 Membership Services Director
On any given day: Michelle manages the membership and event registration for seven of KDA's association management clients, primarily focused on podiatry. She handles dues invoicing and processing, event registration, database management, and membership recruitment.
Michelle has been a member of the KDA team since 2004 and has served many roles within the company including administrative assistant, event planning and financial administration.  Michelle is a 2004 graduate of Michigan State University with a Bachelor of Art Degree in Criminal Justice.  She holds a black belt in Tae Kwan Do and enjoys spending time with her husband Brian and daughters Emily and Gillian in Northern Michigan.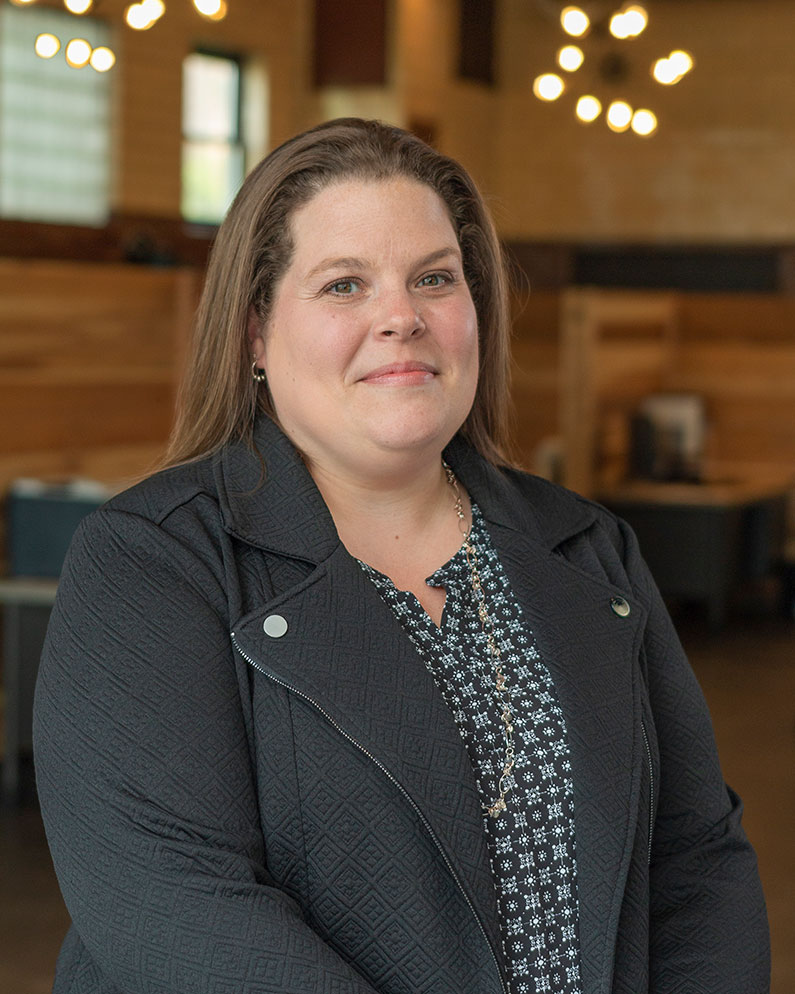 On any given day: Trina is ensuring the smooth day-to-day operations of KDA. Including performing a variety of highly professional and administrative duties such as reception and administrative support services. Trina is always working to support KDA and its clients.
Trina graduated from Northwood University in 2008 with her bachelor's Degree in Business Management. While attending Northwood University Trina made the Dean's list four semesters. Trina lives in Lansing with her children Mackenzie and Clayton. She enjoys watching her children in their chosen hobbies.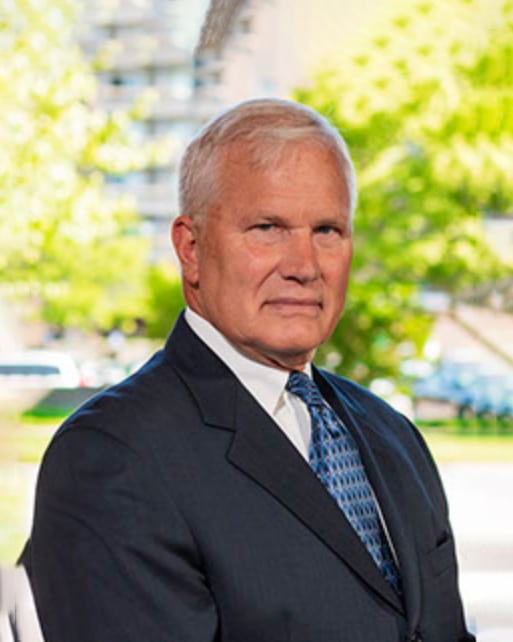 On any given day: Chris is operating Eaglenest Farm of Indian River, Michigan with his wife Lori and son Kaleb. Additionally, Chris provides tremendous historical guidance to KDA staff on how to successfully manage and operate state associations.
Chris has had a distinguished career in association management/lobbying beginning in 1968, representing such organizations as the Ohio manufacturer Association, Ohio Council of Retail Merchants, Wholesale Beer Association of Ohio, Ohio Osteopathic Association, and the Ohio Home Builders Association.  In 1980, Chris became President and CEO of the Michigan Merchants Council & Associates, representing the nation's leading retailer corporations and related association groups.  In 1994, Chris purchased the organization and created the first version of what is now KDA. He attended Valley Forge Military Academy, is a graduate of Akron University with a B.A. in finance, and holds a Masters of Science in Business Administration from Central Michigan University. He has three children: Kelly, Karee and Kaleb.
On any given day: Erin provides dues processing, invoicing, bookkeeping, and financial oversight for KDA's association clients. Additionally, Erin manages PAC oversight and filings for all KDA clients.
Like many at the firm, Erin began her career in Michigan politics.  She started her political activity in high school when she worked on a successful campaign for a state representative.  She worked for the Speaker of the House while attending college.  After graduating with a Bachelor of Arts degree in Political Science from Michigan State University, she continued her career as a Legislative Aide for State Senator Jason Allen and also served as a Committee Clerk in the State Senate.  When she is not working at KDA, Erin enjoys spending time with Derek and their two children, Ashleigh and Jonathan, at their home on her family's dairy farm in Sparta, Michigan.
 ADDRESS:
 629 W. Hillsdale, Lansing, MI 48933
PHONE: 517-485-7711
 FAX: 517-485-9408